Article by Sofia Eckholm Valfridsson for Yoga World Sweden
Originally published in Swedish on Yoga World Sweden at yogaworld.se in 2017
At Urban OM you get to be yourself
Yoga World's series "Studio in focus" has come to Urban OM , which is located in the middle of Stockholm city.
The studio was founded in 2012 by Isa and Neo Moreton, whose desire was to start a vibrant and inclusive community where members have the opportunity to be themselves.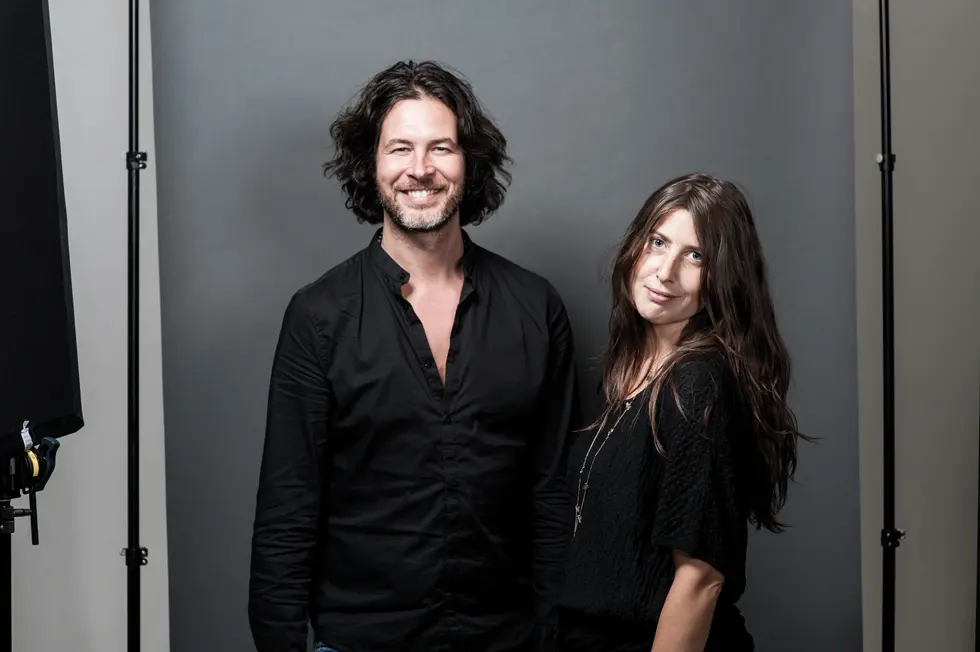 Hi Isa! Tell me, where does the name Urban OM come from?
Urban OM is a place for people in the middle of career and life, in the middle of the city. OM stands for silence and Urban for the city, Urban OM is an invitation to find stillness in the midst of the city's noise, silence and inner connection wherever you are.
Isa explains that she founded Urban OM in 2012 together with Neo, and that in March this year they celebrated the studio's fifth anniversary.
Neo has been teaching yoga since 2002, and when he moved to Stockholm from New York, he couldn't find anything here that matched his previous experience of international yoga that felt authentic and contemporary. I myself have a background in therapy and meditation and helped start the course farm Baravara (which offers courses in self-awareness and meditation with course leaders from all over the world, ed. note) at Siljan's beach in Dalarna. At Baravara, I heard the participants talk for a long time about how they longed for a place in the city to meet, to continue meditating and to be in touch with their inner self. So with that in mind and Neo's and my respective experiences, it was an easy choice that we would start a place together that combined yoga and meditation in Stockholm.
Among other things, UO has a rooftop where you hold classes when the weather permits, tell us more!
We want UO to feel like your place, a place where you can hang out with your friends after or before a class, where strangers meet because they shared an experience of a deep meditation or yoga class. Many call UO their second home because there is room to be who you are. We have tried to mix Urban and OM in everything we do to find a unique mix. In addition to three fully equipped rooms with carpets and props, we also have two session rooms for talk therapy and various body treatments, as well as a sauna to relax or warm up in on cold days.
What do you want those who practice yoga with you to take home after the class?
Our wish is that those who come here leave us with a feeling of feeling alive and anchored in themselves, that what they experience at UO spills over into their everyday life and to the people they meet. That it is not an isolated experience but becomes a way of life.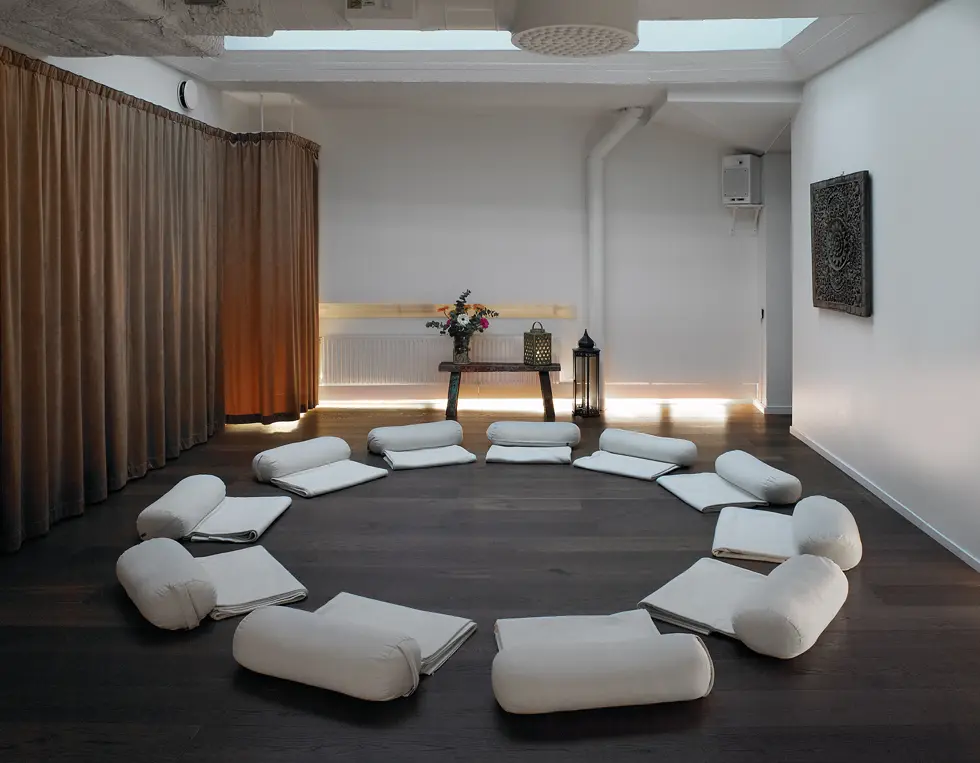 In what way can you see that your various yoga clients are changed by yoga?
On our website we write: "This is an invitation to be who you are and all that you are meant to be." And that is what we hope that those who do yoga with us feel, that it is okay to be exactly as you are, to dare to be more yourself. Peeling off the masks we learn to hide behind.
What yoga traditions do you teach?
We have chosen to step out of the traditional classification of yoga. We want people to ask themselves: What do I need today? Am I tired and need recovery? Then maybe a relaxation class is of the greatest help. Or am I carrying stress and tension and need an outlet for my energy? Then maybe Flow or Strong Flow is more correct. We want to give our clients the opportunity to take part in everything that yoga has to offer, you can start from yourself and choose what fits best in the moment.
The teachers at UO have different backgrounds and all teaching, over 50 classes a week, takes place in English. It is highly appreciated and has given the studio a wide and international membership. In addition to yoga, they also offer many different types of meditations, for example Technolini, Kundalini, Dynamic, Let Go and "regular" classical meditations.
How would you describe the atmosphere at Urban OM?
We are not interested in promoting egos, but value people's uniqueness and authenticity. This has created an atmosphere and a community that is alive and inclusive, says Isa and goes on to say that at UO we believe that we humans are meant to live fulfilling, rich lives.
What is your approach to people?
At Urban OM, we believe that in order to live a satisfying, rich life, one needs to be present in one's body, to be genuine and true, both in the relationship to oneself and to others. Based on this, we offer a rich range of different active meditations, dance (Let Go), therapy, treatments and workshops.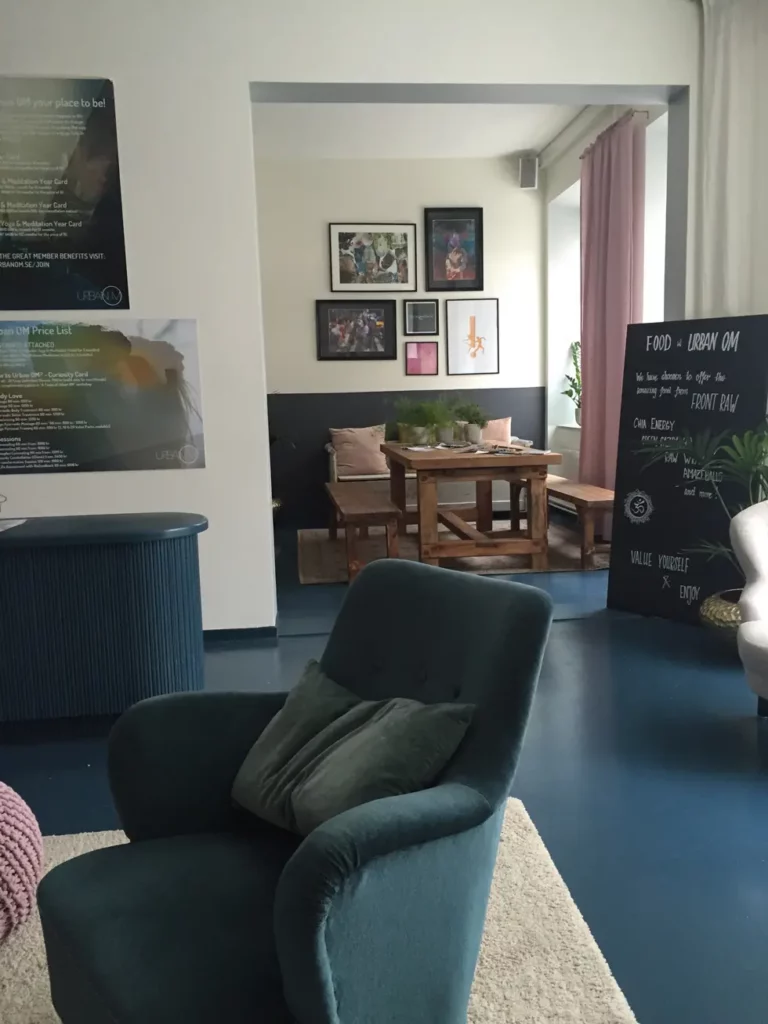 What would you say makes UO special?
I think that what makes UO stand out is the whole community itself, that it is about an overall concept around "yoga as a lifestyle" rather than "just" exercise. All studios have something unique and special and you should try to find a place that suits your style and personality. We think it's fun that there are so many different places in Stockholm and are happy to be one of them. We often get a very positive response to the atmosphere, that is: You don't just come here for yoga, but also to be yourself with others. And that is exactly what we wanted to achieve, our slogan is "Urban OM: The place to BE."